September 28th, 2016



Now, you can now select ANY regular print size you want so the print fits in any standard frame you have at your home!

So, instead of ordering a 14" x 16" size, you can order a standard 14" x 11" print size, and frame it yourself at your home.



October 17th, 2013



If you order an Art Print, find one that's 12" x 16". It will fit in a standard size A3 (12"x16") frame available everywhere. Art Prints are shipped in a protective carboard rolled tube via UPS. They are beautiful when printed on Glossy Photo Paper, Luster Photo Paper (which has a slight dimple texture on the paper), or Gloss Canvas No Wrap - Rolled In A Cardboard Tube.



May 31st, 2013
I am a huge fan of: American Pickers, Pawn Stars, Counting Cars, & American Restoration. I watch them daily, and nightly when they're on respectively.


June 17th, 2012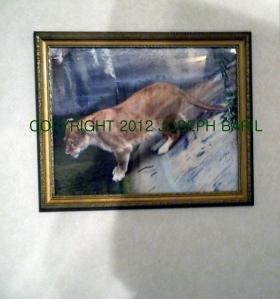 I recently donated a framed print of my image, "Golden Fur Lioness" to use for the fundraising efforts at Wal-Mart Supercenter Store #532 in Gonzales, Louisiana, benefiting the Children's Miracle Network of Baton Rouge, Louisiana Chapter. Tickets will go on sale soon, & will be raffled off in a month.

That store is a leading fundraiser for the Children's Miracle Network, with some store workers locally helping answer rows of telephone banks during the nationally televised telethon.

I support Autism Awareness.

June 17th, 2012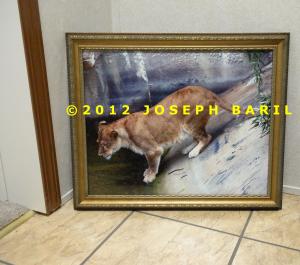 Simply, my most majestic moment in time is when I captured the Golden Fur Lioness climbing down a cement incline to reach drinking water. This is my most spectacular, & favorite image I've captured to date. I've had nothing but positive responses from people who looked at this image, or have it on their wall.

I know it'll be your favorite too. It's available in color, black & white, sepia, & artistic neon glo to suit your tastes, or needs. Spectacular, eye catching on your wall.





June 17th, 2012

I've just made my transition from selling my artwork on eBay for years, to FAA. I used to have my artwork custom printed for me, then sell it on eBay in a rolled tube. With sometimes crumpled, or mashed tube results. In frustration, I stopped selling my artwork at a certain point.

After years of being in the photography trade, I've noticed that most people want a black & white image over a color one. I've seen people ask if a color image was available in black & white. Now, here on FAA, I list color, black & white, & sepia to give people a choice.

Commercial establishments want large vintage, or antique looking portraits to hang on their walls. Restaurant owners want black & white, or sepia portraits to make their customers think they were in business a long time. Animal shelters, or veterinarians want a simple cat, or animal picture. Simple, & stupid images sell. The "left field", or bizarre images sell. My philosophy is, try it, don't doubt it, it may sell sooner, or later. It just takes the right person.

People look for artwork that's the center of attention when someone first walks into a room. All eyes gaze upon it upon entering. Something different, something magical, or majestic to their eyes.

I credit Og Mandino, The Og Mandino Group, Tony Robbins, Brad Richdale, & SkillPath Seminars for my inspiration, & the courage to market my talents.

I sell exclusively here on FAA.